Table Columns
The table columns view in Querious is a user-friendly way of seeing and changing the column definitions in a database table.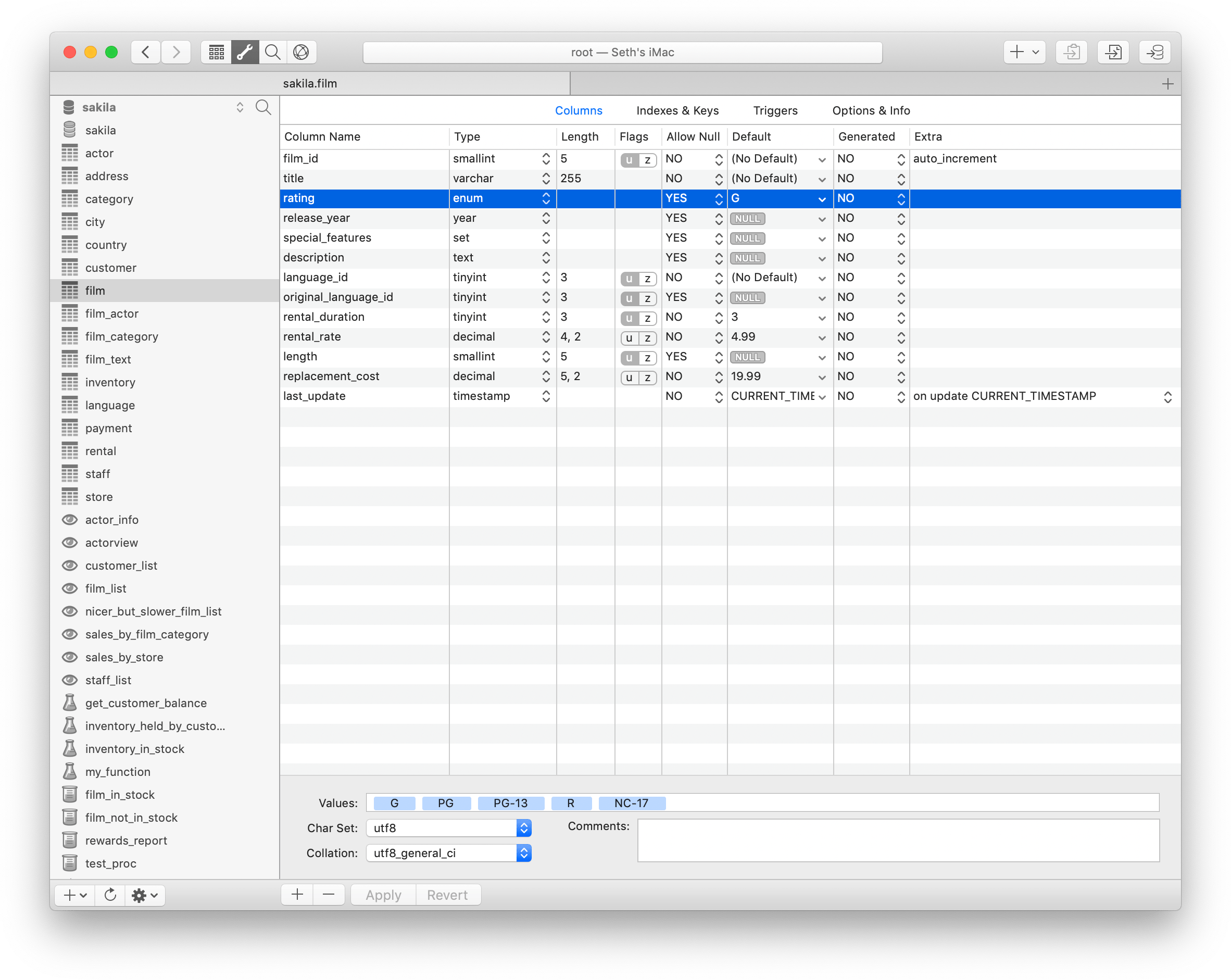 NOTE: When changing column definitions (adding a column, deleting a column, or changing a column's settings), your modifications are not saved to the database until you click on the "Apply" button.
Notes for table columns:
To specify the length of a decimal column, separate the precision and scale values by a comma.
In the Flags column for numerical column types, "u" is "unsigned", and "z" is "zerofill".
To specify a NULL default value, uncheck "Not Null" and type "NULL" into the Default Value column.
The Extra column contains miscellaneous bits of SQL, such as "ON UPDATE CURRENT_TIMESTAMP".
Columns can be rearranged and renamed.
To specify Set and Enum value lists:
Select the Set or Enum column in the columns list.
Click in the Values field below the columns list.
Use the add and remove buttons in the popup window to add and remove values from the list.
Click on "Done"