Saved Connections
Querious lets you save your connection settings in a handy list to use when making a new connection. Passwords for connections can optionally be stored in a Keychain, or can be required to be entered every time a connection is made.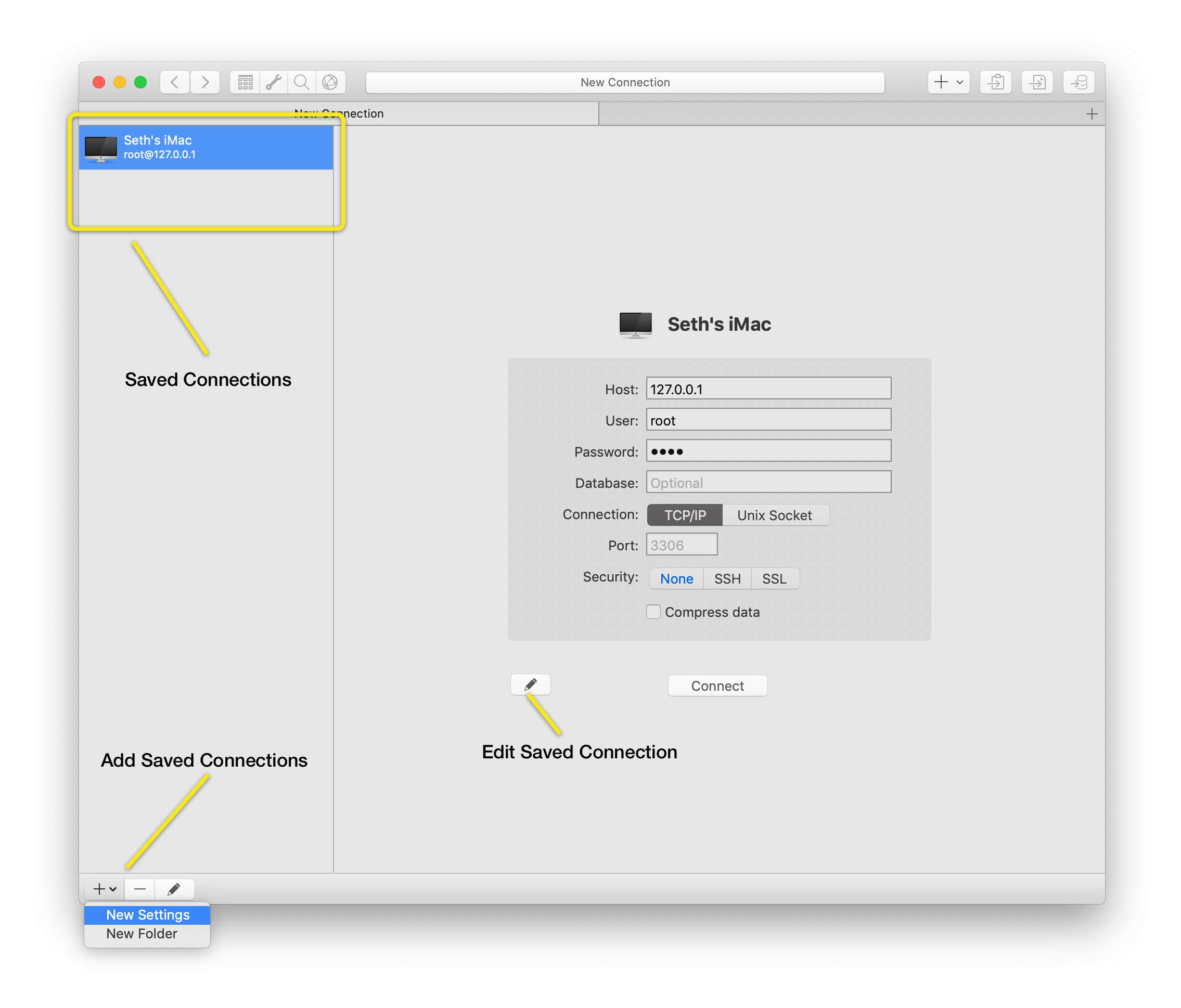 ---
Create Saved Connections
Click on the add button in the lower left corner of the window.
In the sheet that is then shown, enter the settings for the connection you want to be saved, and click "Add". (The Database, Socket, and Port fields are all optional.)
---
Using Saved Connections
Click on a saved connection in the Connections list. The settings for the connection are entered into the connection fields. You can then add or change any settings before connecting using the "Connect" button.

If all of the settings needed to connect to a server are in the saved connection, you can simply double-click on the connection in the Connections list.

To edit or remove a connection simply select a saved connection in the Connections list and click on the Edit or Remove buttons at the bottom of the window.

When you select a saved connection and change any of its values in the main connection view, a set of new temporary connection settings are created; the saved connection itself is not modified.
---
Organizing Saved Connections
Connections can also be reordered, and even group into folders. Click and hold on the add button and select "New Folder" to create a folder.